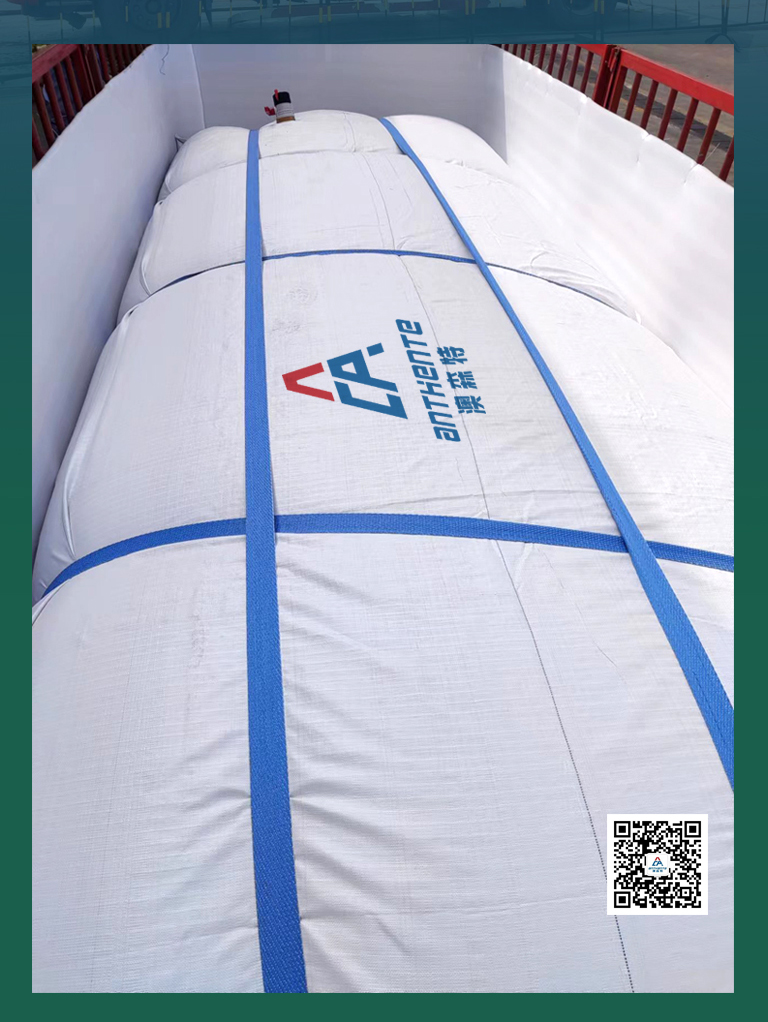 Truck Flexitank(T-Flexitank) is a new type Flexitank for BULK LIQUID transportation from the development of ISO Container Flexitank. It was designed for land transportation, And it was fitted in Semi-Trailer and other TRUCKS as the protection carrier,which solutions and good choice in some place where NOT EASY choosing CONTAINER or ISO TANK and high logistic costs.
Recently, our T-Flexitanks are well used in transportation of Cooking Oil. In order to ensure that the T-Flexitank can be used correctly,safely and efficiently and improve customer satisfaction, our professional technical team carried out the surveys on the customer's site, giving guiding suggestions according to the customer's on-site loading equipment and transit Truck and other facilities.And guided and optimized fitting and loading process, so as to achieve the best results and avoid some issues during the loading and unloading process.The Truck Flexitank project can be lower operation and filling time, lower packaging costs.
Anthente own several patents for T-Flexitank with capacity 12,000~16,000L. It can be fitted one or two Flexibags on one TRUCK. Special design and good quality has been applied to Chemical, Food and other industries. The on-site fitting guidance service and quality of the T-Flexi have been approval by customers.
Anthente -- bulk transportation packaging expert, we can provide customers with a complete set of logistics packaging and transportation solutions! Providing SeaBulk packaging and services to the global TOP500 enterprises!